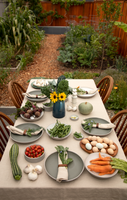 BACK TO EDEN GARDENING
We envision a future where people grow their own food. Where communities around the world are empowered to fight against hunger and reverse climate change for future generations. 
Back to Eden Gardening is educating gardeners, farmers, and homesteaders how to regenerate soils by practicing regenerative organic growing principles, eliminating the need for tilling and chemicals. We want to facilitate a world where everyone has an organic garden to grow nutrient-dense food.
SEE WHAT WE DO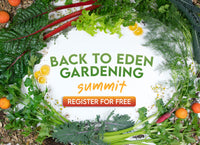 Back to Eden Gardening Summit
Back to Eden Gardening Summit will teach you how to grow your own healthy food with less work! Featuring over a dozen conversations with the leaders of the regenerative organic food growing movement.

BUY TICKET!